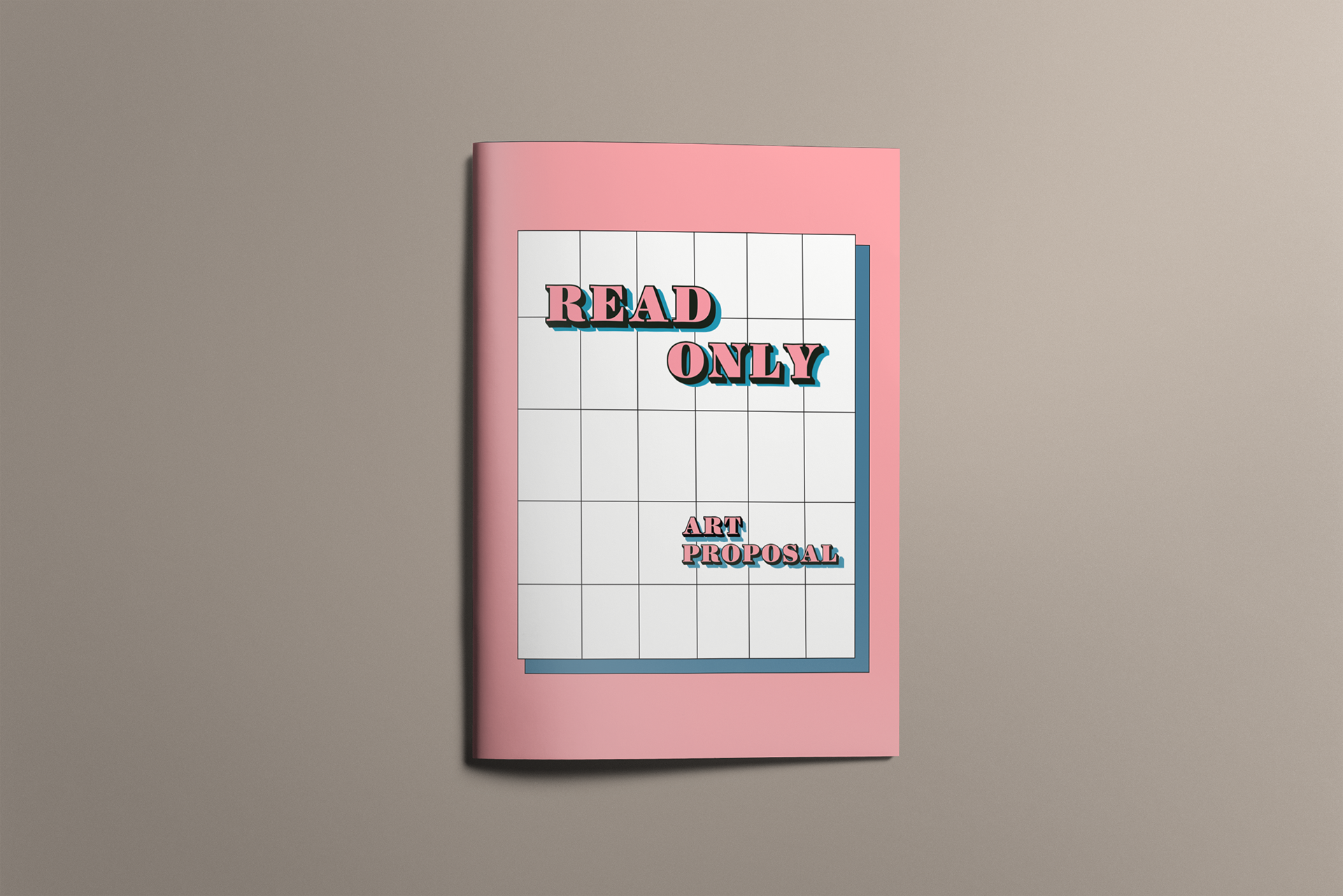 Read Only is the title of my university graduate film in which I was production designer. Due to the pandemic the production of this film was cancelled meaning that the physical work I had completed needed to be put into a digital document for evidence rather than being seen in the film. 
I wanted to create an art proposal for the project as it was a way to showcase the work that I had completed during this project. From looking at magazines like Wallpaper* I decided that I wanted the art proposal to look similar to a editorial magazine and be more image focused rather than word focused.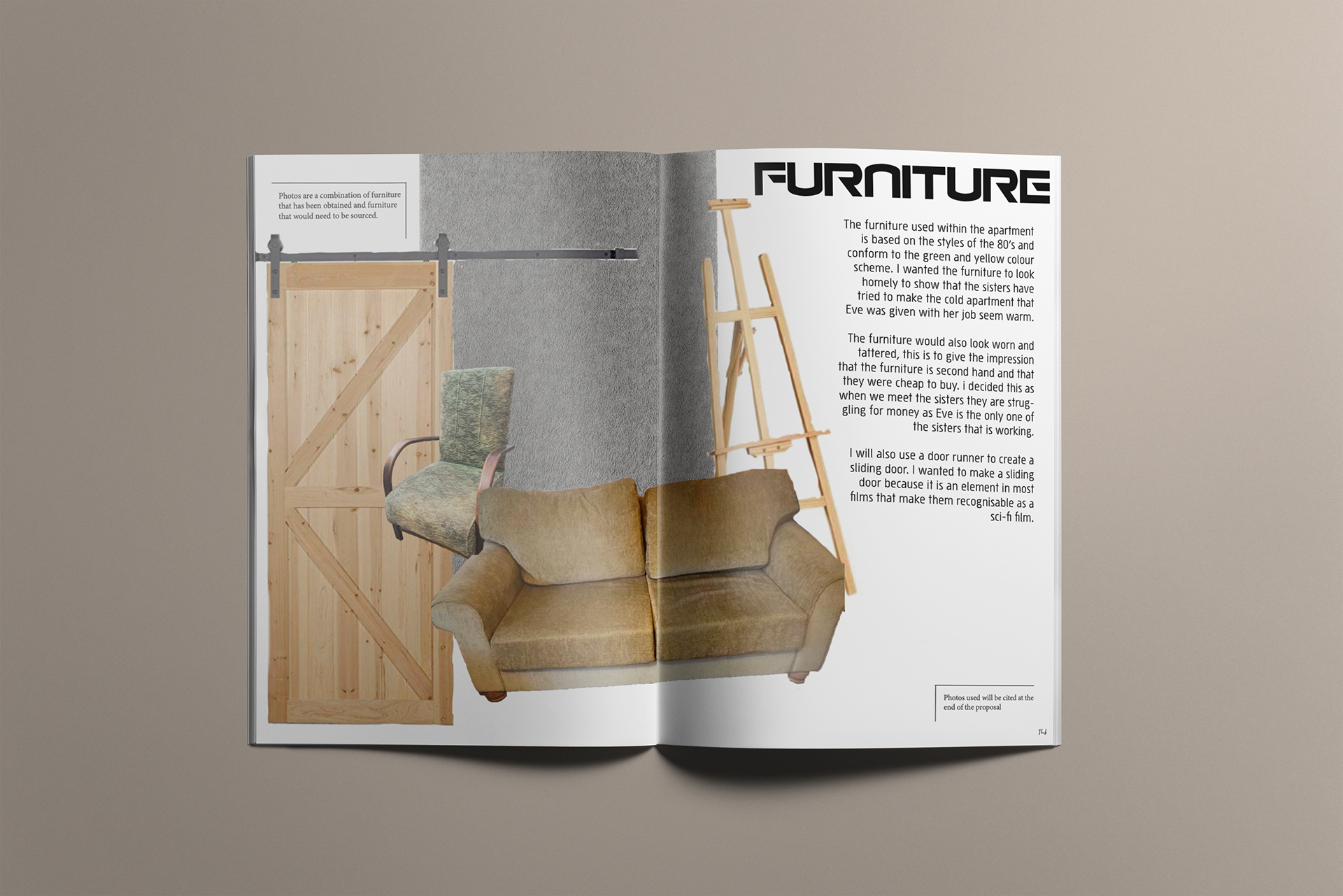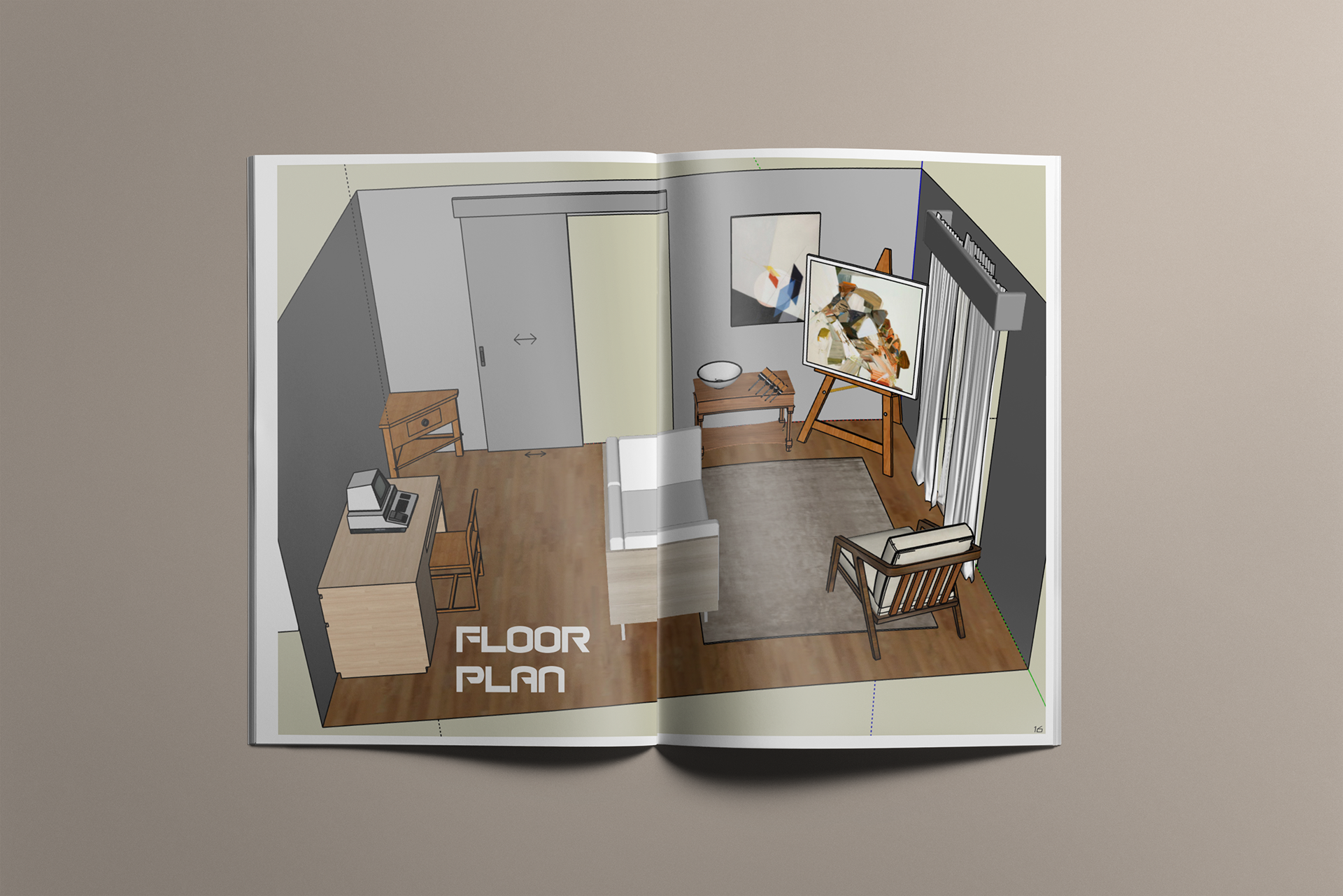 The main location within the film is the apartment. This was going to be a set build so I used SketchUp to plan the layout of the build as we only had limited time to test out the layout before we would have had to shoot the film.